Prairie Pastors Conference
March 27-29, 2023
Sunset Hills Baptist Church
Join your fellow American Baptist pastors from the Great Plains of North and South Dakota, Nebraska, Kansas, Iowa and Minnesota for the annual Prairie Pastors Conference. This year we will feature International Ministries Global Servants Dwight and Barbara Bolick, Toya Richards, and Keith and Debbie Myers who will share their gifts as entrepreneurial leaders on the mission field to inspire pastors to try new things in their local church ministry contexts.
Additional ABC USA guests will include representatives from: Office of General Secretary, International Ministries, American Baptist Home Mission Society, American Baptist Women in Ministry, American Baptist Women's Ministry, American Baptist Men, American Baptist Foundation, MMBB, and other ABC ministries.
2023 PPC Schedule
Monday March 27
1:30pm Pre-Conference Orientation to ABC Life
Monday March 27
3:30pm Registration
5:15pm Welcome
5:30pm Dinner – Provided by MMBB
6:45pm Worship
7:00pm Presentation Bolicks

Fellowship time following
Tuesday March 28
8:15am Breakfast with ABHMS MinistreLife presentation
9:30am Worship
10:00am Session Volunteer in Mission Panel/MMBB
10:50am Break
11:00am Session Volunteer in Mission Panel/MMBB
11:50am Lunch – ABWomen in Ministry
1:30pm Free Time/MMBB 1:1 conferences/speakers available for discussion

Foundation Paul Weirs
Dinner on your own

6:45pm Worship
7:00pm Presentation Myers
8:30pm Group Photo and Fellowship Time
Wednesday March 29
9:30am Worship
9:50am Presentation Toya Richards
10:45 Closing Worship and Communion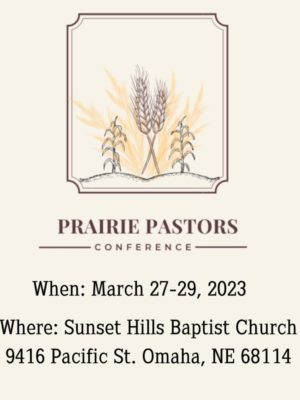 Dwight and Barbara Bolick
IM Global Servant
On special assignment in College Station, TX the Bolick's have been stationed in Chile. They are introducing Talita Cumi Girls Club to the region in addition to the rainwater harvesting and bee keeping ministries.
Toya Richards
Global Servant
A professor at the Cape Town Baptist Seminary in South Africa, Toya draws from her extensive career as a journalist and communications expert. She is involved in emerging community initiatives through the CBTS center for Biblical Justice.
Keith and Debbie Myers
Glocal Servants
Keith and Debbie serve in Central Mexico with the Council of Rural Indigenous Evangelicals of Mexico to provide pastoral accompaniment to local churches. They train pastors, church leaders, and children education.