Promotional Material for Download
2023 Region Convention
October 6-7, 2023
Sunset Hills Baptist Church, Omaha
The 2023 Region Convention will center around our shared Gospel hope in resurrection. Like a gardener who calmly maintains a detailed chart of things planted in the autumn in the hopes of spring flowers and summer vegetables, we too calmly carry on the mission and ministries assigned to us, believing firmly the active presence of Christ will fulfill his promise of resurrection. There is work to do! We are not complacent. But our hearts are calm, because our hope is in Christ.
All Nebraska Baptists are invited to gather October 6-7, for workshops, worship, and fellowship to celebrate the faithful ministries of local churches and individuals being the hands and feet of Jesus. We will share the signs of resurrection in our churches, communities, and personal lives. We will honor our past, celebrate our present, and prepare for our future together as the American Baptist Churches of Nebraska.
Together, ABC Nebraska Baptists are calmly plotting resurrection!
REGISTER FOR 2023 REGION CONVENTION
Pay$25 per person Registration Online
$25 per Adult Kids are Free
To pay by check:
Make check payable to
"ABC Nebraska Convention"
11244 Blondo St., Omaha, NE 68164
Calmly Plotting Resurrection
For what I received I passed on to you as of first importance: that Christ died for our sins according to the Scriptures, 4 that he was buried, that he was raised on the third day according to the Scriptures, 5 and that he appeared to Cephas, and then to the Twelve…[and many others].
1 Corinthians 15:3-7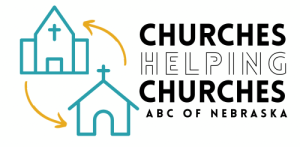 2023 Region Convention Schedule
Friday October 6, 2023
5:00pm Registration and Exhibit area open
6:30 Sanctuary Open
7:00 Evening Worship featuring Sunset Hills Praise Band
Devotion: Calmly Plotting Resurrection
Communion
8:30 Celebration Café
Saturday October 7, 2023
9:00am Morning Worship featuring First Kachin Baptist Church Praise Band
9:30 Business Session
Welcome
Approval of Minutes
Update from ABCNE Executive Search Team
Financial Reports
Moses Merrill Camp and Conference Center
American Baptist Women's Ministry
American Baptist Men
American Baptist Churches USA General Board
Nominating Committee and Voting on New Members
Region Update
Adjournment
10:15 –Break–
10:30 Workshop 1
11:15 Workshop 2
12:00pm Lunch
12:45 Workshop 3
1:30 Worship featuring Sunset Hills Baptist Church
Keynote Speaker: Pastor Taylor Shippy, Gibbon Baptist Church
2:30 Dismiss
All Nebraska Baptists' are invited to participate in the workshops, worship, and fellowship to celebrate the faithful ministries of local churches and individuals serving as the hands and feet of Jesus.
Delegate participants are invited to vote in the annual business meeting on Saturday Oct. 7, at 9:30am. The agenda is above. The only item scheduled for delegate vote is the approval of Leadership Team Members. Per the ABC NE Constitution a delegate is: The pastor and two other delegates from each church and one additional delegate from each church for each 100 members or major fraction thereof above the first 100 members. Each ABC NE church uses their own internal decision-making process to determine who can serve as delegates of their congregation.
Register for 2023 Region Convention
Sunset Hills Baptist Church
9416 Pacific St
Omaha, NE 68114

Host Church: Sunset Hills Baptist Church
Sunset Hills Baptist Church is conveniently located in west/central Omaha. It is easily assessable via Interstate 680 using the Pacific Street exit. It is near many hotels, restaurants, shopping, and other Omaha entertainment options.
Thank you to Sunset Hills Baptist Church for hosting the 2023 Churches Helping Churches American Baptist Churches of Nebraska. You continue to be a vital ministry partner with the Region, Moses Merrill Camp and Conference Center, and your sister congregations. Thank you to the praise team, technology and sound volunteers, and the people of Sunset for serving in this capacity.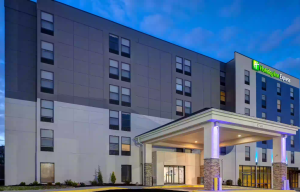 Holiday Inn Express
8736 West Dodge Road
Omaha, NE 68114
Lodging: Holiday Inn Express
The newly remodeled Holiday Inn and Express will host you for the 2023 Region Convention.
8736 West Dodge Road, Omaha, NE 68114
402-343-1000
Standard King $124/night
Standard Double $134/night
Deadline Sept 15, 2023 to receive rate.
YOU MUST BOOK YOUR ROOM DIRECTLY. THIS IS SEPARATE FROM REGISTRATION FOR REGION CONVENTION.
Keynote Speaker
Pastor Taylor Shippy, Gibbon Baptist Church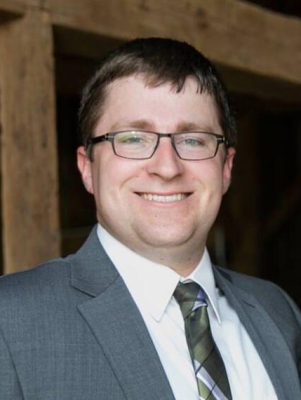 Taylor Shippy is the Pastor of Gibbon Baptist Church in Gibbon, Nebraska since December 2020. He is originally from Kansas City, MO. He received a BA in Christian Ministries and Church Music from Indiana Wesleyan University. He received his MDiv from George W. Truett Baptist Theological Seminary at Baylor University in 2020. In addition to his love of pastoral ministry and the local church, Taylor enjoys movies, bike riding, and supporting the Kansas City Chiefs.
Gibbon Baptist Church will host next years Region Convention October 4-5, 2024
Register for 2023 Region Convention
Workshop Options
Saturday October 7, 2023
Moses Merrill Camp and Conference Center, Camp Director Bev Pacas will share about all things MMCCC, the 2300 Team, Memorial Garden, Weaver Hall Project, and more.
Retro Active Senior Adult Ministry
Join Rev. Steve Wamberg as he shares a unique ministry he dubs, "youth group for senior adults" with unique curriculum and activities.
FBC Fairbury Shoe Box Ministry
Many congregations are familiar with the annual Samaritan Purse Christmas Shoebox ministry that provides basic toys and supplies for children all over the world. FBC Fairbury is unique in that it collects money and supplies year round with clever campaigns each month. Every year this small town congregation collects enough supplies to pack 1,000 or more boxes each year! Learn more about how they organize and accomplish this great task in this workshop led by Lorlea Meas.
First Kachin Baptist Church Children and Youth Ministry
FKBCA has many different vibrant children and youth ministries in their congregation. Children and youth of all ages memorize scripture in their native Kachin and English, learn instruments and lead in worship, attend summer camp at MMCCC, attend youth group and special children services. Learn more about their active children's and youth ministries from Rev. Dr. Zau Sam Lahtaw.
Verdad y Vida / Truth and Life Baptist Church – Pioneering Latino Ministry
This congregation is a unique multicultural community with members from multiple Latin countries. Many of the members live in the Omahaland area, but many more stream and interact in prayer services from across the world. They are growing in membership and have recently launched a new members class. This workshop will discuss the many challenges facing new citizens and immigrants from the Latino community and how to share the Gospel with this grown
FBC Beatrice – Foster Care Closet
This ministry's goal is to support foster parents and assist in providing for the needs of foster children. The Foster Care Closet has clothing available for sizes newborn to junior/adult as well as coats, socks, shoes, stuffed animals, toys, books, and other items that a foster child may need or enjoy. Learn how you can participate in this ministry or how your church can become part of the growing Foster Care network in Nebraska.
FBC Omaha – Moses' Basket
Moses' Basket is a boutique at FBC Omaha that meets the needs of new mom's and their babies up to 12months. Led by Michelle Wing this growing ministry is meeting needs each week for new families. Learn more about how you can partner with them and begin a similar ministry in your congregation.
FBC Lincoln – K Street Lunches
The K-Street Lunch is an ever growing ministry of co-laboring partnerships with First Baptist Church, Lincoln Karen Baptist Church, and Livingston Baptist Church, all congregations that share the FBC facility.
Each Saturday volunteers serve 70 lunches. Each week is met with new conversations and opportunities to share the gospel in word and deed with those living with food insecurity.