About Us
Mission Statement
American Baptist churches in Nebraska are joined together as a Region in a covenant partnership (ABC/NE) to: encourage, challenge, and empower one another to be transforming Christian communities in the world.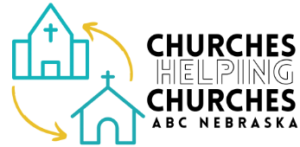 Our Story
Moses and Eliza Merrill were the first protestant missionaries to come to the Nebraska territory in 1832. They established a mission in Bellevue, founded the first school, and translated portions of the New Testament and Christian hymns for the Native American Otoe and Pawnee communities.
In 1853 Nebraska was organized into a US territory and American Baptist missionaries and pastors began to plant congregations as they moved west. The first Baptist association was formed in 1858. As the Nebraska territory expanded, new towns founded, and settlers crisscrossed the region, a desire to join together for mission and ministry increased.
The Nebraska Baptist State Convention was officially formed in 1867 when Nebraska became a state. They aligned themselves with the Northern Baptist Convention, currently known as the American Baptist Churches USA.
Today our name has changed to the Churches Helping Churches American Baptist Churches of Nebraska, but our mission to conduct Baptist mission work of all kinds in the state of Nebraska, across the country, and around the world remains the same nearly 200years since the Merrill's first crossed the Missouri River. Approximately 70 congregations join in mission and ministry to further the united ministry of encouraging, challenging, and empowering each other to be transforming Christian communities in the world.
How can you support Churches Helping Churches ABC NE?
The mission of Churches Helping Churches ABC NE can be supported in many ways.
Praying with us for Christ focused mission and ministry efforts, region staff, region leadership team, camp staff, and all the other work of the region.
Volunteer to serve as a resource to walk with other churches who can benefit from your spiritual gifts. Volunteer to serve at the Moses Merrill Camp and Conference Center. Volunteer to serve on the region Leadership Team.
Direct financial giving to the Churches Helping Churches ABC NE and the American Baptist Foundation. Consider including Churches Helping Churches ABC NE in your legacy giving. You can give directly to ABC NE through Tithe.ly
United Mission giving. Every church within ABC NE covenants together to support the mission and ministry of ABC NE and ABCUSA by providing 10% mission giving to United Mission to support our shared ministry together.
Participating in the annual offering cycles that include America For Christ offering, World Mission offering, One Great Hour of Sharing, and Retired Ministers and Missionaries offering.
Join the 2300 Team to support the Moses Merrill Camp and Conference Center.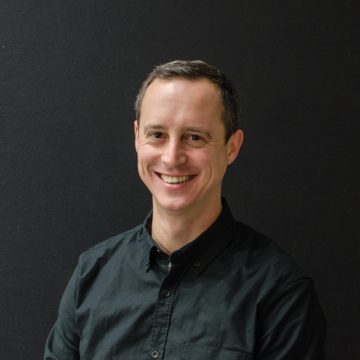 Rev. Dr. Greg Mamula
Executive Minister
Rev. Dr. Greg Mamula is the Executive Minister for the American Baptist Churches of Nebraska and Region Missionary. Greg is a graduate of Williams Baptist College, George W. Truett Baptist Theological Seminary. His doctorate in Jewish Context of the New Testament is from Northern Seminary in Chicago.
Greg has served Churches Helping Churches ABC Nebraska since 2012 in many ways include preaching, pastor searches, conflict transformation, church training, pastoral continuing education, clergy ethics, Baptist polity and history, the Department of Professional Ministry, consultation and education and other resource opportunities of mission and ministry for local churches through an ever growing network of partnerships.
Greg is a tea snob, hoodie advocate, baseball aficionado, Omaha softball champion, and a lover of stories. He and his wife of 20-years, Lisa, parent their two teenage children in Bellevue, Nebraska where they participate in the rhythms of life with an amazing community of neighbors.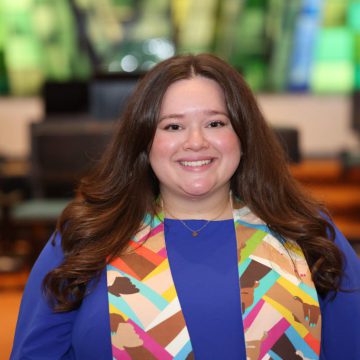 Joy Martinez Marshall
Associate Region Minister
Rev. Joy Martinez-Marshall serves as the pastor of First Baptist Church of Lincoln, NE and as the Associate Region Minister for American Baptist Churches of Nebraska. Joy grew up in The Colony, TX. Now, she calls Nebraska home after moving from Waco, TX where she served as a Student Life Minister. She holds a B.A. in Religion from Baylor University and a M.Div. from George W. Truett Theological Seminary.
FBC Lincoln shares in ministry with 2 other ABC NE congregations (Lincoln Karen Baptist Church and Livingstone Christian Church) that call 1340 K Street their home. Joy serves as the Vice President of the Faith Coalition of Lancaster County and on the Board of Directors of Baptist Women In Ministry. She is committed to helping the local church partner with what God is already doing in the neighborhood while encouraging creative ministry. Joy loves to cook and knows the value of the perfect game day snack. She and her husband, Austin, are avid sports fans and readers.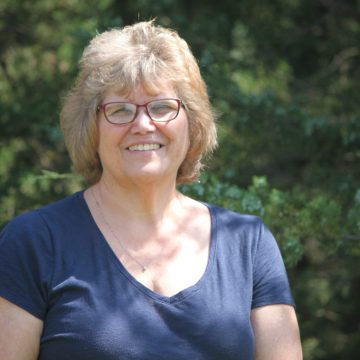 Bev Pacas
Camp Director
Bev Pacas is the Director of the Moses Merrill Camp and Conference Center
Location
ABC Nebraska
11244 Blondo St.
Omaha, NE 68164
Contact
Contact Us:
402-556-4730
Hours
Region Office Hours are Monday to Thursday
8:00 am to 4:00 pm.
Give to ABC NE